Green Mladá Boleslav
CZECH DEVELOPMENT FUND SICAV, A.S.
Market value of realised development projects
A comfortable life and a good investment
Location: Mladá Boleslav
A new apartment building with a private garden will be built within an attractive 50-minute drive to the centre of Prague, in the immediate vicinity of the golf course, in the picturesque area of Mladá Boleslav.
The six-storey building offers more than one-hundred residential units from small to the largest, located on the top floor. Each living space will have its own balcony, terrace or front garden, depending on its location within the building.
In addition to housing, the project will offer an extension of the currently very modest civic amenities. Three commercial spaces are planned on the lowest floor, which can become small shops, and in order to also even cater to the the youngest of inhabitants the construction of a kids' playground is also being considered.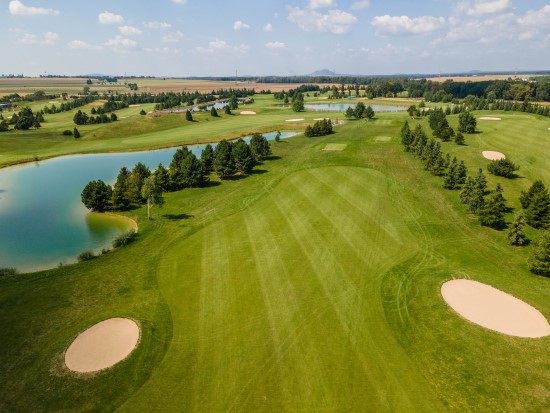 Main information
Number of apartments: 105
Size of residential units: 1+ kitchenette up to 4+ kitchen
Parking: aboveground and garage
Construction deadline: 2Q 2022 – 2Q 2024
Market value of the project: CZK 640 million