Real Estate
CZECH REAL ESTATE INVESTMENT FUND
Investors' funds invested in the fund have already reached an appreciation of more than 1 bn CZK
Portfolio
The real estate portfolio of the Czech Real Estate Investment Fund primarily includes retail properties, logistics facilities and industrial buildings for light manufacturing. The fund's objective is to diversify the portfolio both regionally and from the perspective of segments, and in order to eliminate fluctuations in income and performance of the properties associated with economic cycles.
Retail properties comprise tens of commercial parks in regions, primarily focused on grocery chains, shops selling everyday needs and discounted fashion. Together with logistics and industrial centres, they proved their resilience and stability even at times of economic slowdown, on the contrary, they can profit from a shift in demand to cheaper goods during such times.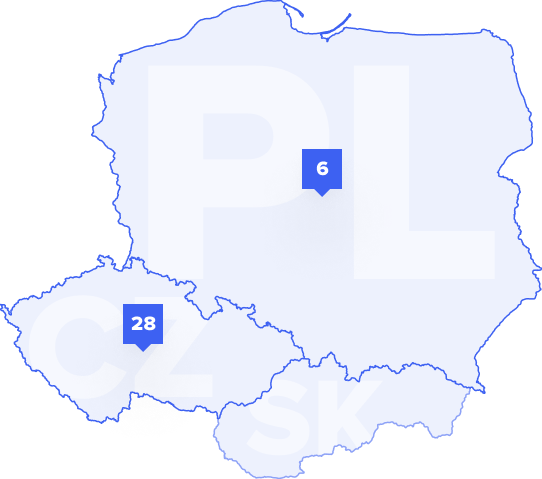 Portfolio in the Czech Republic
Structure of lessees
The value of the fund's portfolio consists of 300 lessees with long-term contracts. The specialisation in retail properties with focus on foodstuffs, discounted products and essential goods ensures stability and almost non-stop operation in any economic cycle.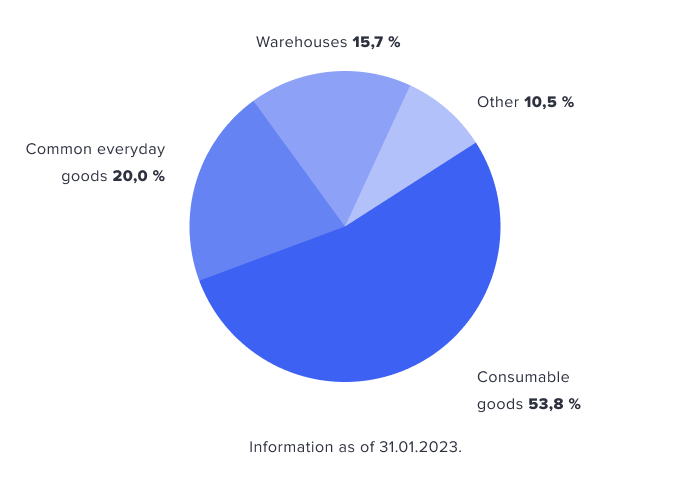 Join our satisfied investors
We have noticed that in recent days there have been many cases of fraud and misuse of the CZECH FUND brand, especially on the social network Facebook. Fraudsters pose as representatives of CZECH FUND and lure funds from users with the prospect of multiple appreciation of the deposit in a matter of hours.
Please be cautious and always use the services of authorized financial specialists to purchase our products.
If you are one of the victims, please contact us at czech@fund.cz. Thank you.